SPECIALIZING IN...
assemblies
boards
bushings
can liners
covers
discs
formings
gaskets
guards
insulators
insulating parts
liners
panel boards
pipe flanges
plates
rods
shields
shims
spacers
special shapes
switch parts
terminal boards
tubes
washers
wedges
and more!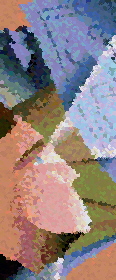 Howard J. Moore Company, Inc. has been making precision parts since 1945. We take pride in top-quality workmanship and service.
We can supply parts from our facilities, that include all modern methods and machinery--which enables us to ship precision parts on an "on-time" schedule.
Many of our customers are in the computer, aerospace, and electronic fields, where precision tolerance must be kept and quality assured. We have been approved to ISO 9001/2000. This experience has kept our customers coming back.
If you use fabricated plastic parts and insulating parts, take advantage of our speed quotation service. We will gladly study your requirements and submit our quotation.

---


Howard J. Moore Company, Inc.
210 Terminal Drive

Plainview, NY

11803
Toll Free 1.888.300.8032

Phone 631.351.8467
Fax 631.351.8619

morcofab@aol.com